Toomba Vajjda Lyrics By Kanwar Grewal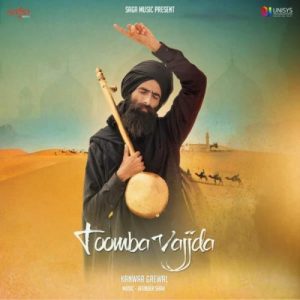 Toomba Vajjda Lyrics is a Punjabi Sufi Song sung by Kanwar Grewal, the Sufi Maestro lending his charismatic voice and typical Sufiana style in his new song "Toomba Vajjda".
Song: Toomba Vajjda
Singer: Kanwar Grewal
Music: Jatinder Shah
Lyrics: Kamal Kakrala
Model: Kashika Patyal
Label: Saga Music
Toomba Vajjda Lyrics
Toombe taar taar judi
Ve dhoor darbar judi
Kanjak kaachi maatiyaan
Dooma main teri doomni
Ve bawri ho naachiyan...
Nathni banale nath pa de nakk jog di
Ve beleyan ch firdi dosanta heer bhogdi
Hath churi aale
Churi aale churi aale kaseyan da bhar jogiya
Ve toomba wajda
Vajda channah toh sunne paar jogiya
Ve toomba vajda ve toomba wajda
Pindeya nu chadi tere ishqe di kandd ve
Sirro laike parian teek kar gaya nang ve...
Tere vehde vich
Vehde vich vehde vich nachaan ho nachaar jogiya
Ve tumba vajda
Vajda channah to sune paar jogiya
Ve tumba vajda...
Hogi aan chamaaseyan ch
Thandi seet akho main ve
Ve chaan chak tere nal la bethi akh
Ve main la bethi akh main...
Naam sun deyan ve naam sun deyan
Sun deya hoja vasso bahar jogiya
Ve toomba wajda
Wajda chanah to sune paar jogiya
Ve toomba wajda...
Door ve lalatna ch gajj pave naad di
Ve soof dhar baithi ve
Main patti aan swaad di...
Kede madaan ch
Madaan ch madaan ch
Palaathi betha maar jogiya
Ve toomba vajda
Vajda chanaa to sune paar jogiya
Ve toomba vajda ve toomba vajda
Ve jogiya....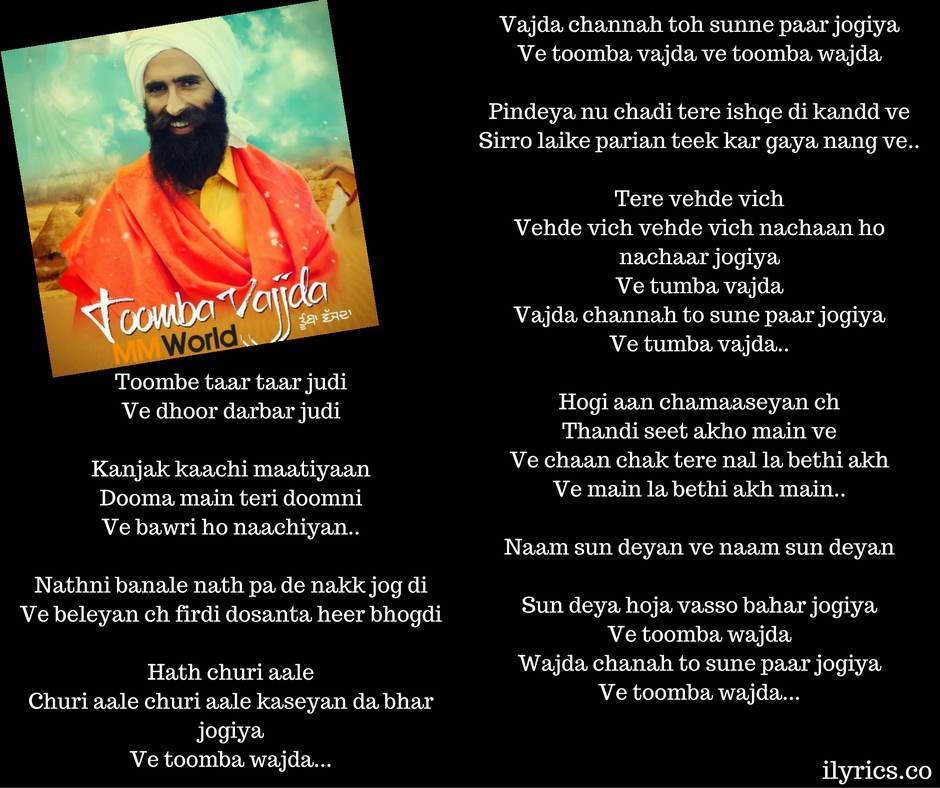 Comments
comments!