Chadd Gai Oye Lyrics From Lock By Happy Raikoti & Gippy Grewal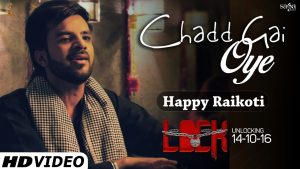 Chadd Gai Oye Lyrics from Lock (Punjabi Movie) starring Gippy Grewal, Geeta Basra. The song is sung and written by Happy Raikoti, composed by Laddi Gill.
Singer / Lyrics: Happy Raikoti
Music: Laddi Gill
Music Label: Saga Music
Chadd Gai Oye Lyrics
Jad main bhi hi val aunda si
Oh bhaj bhaj kothe chadhdi si
Oh mera aa, oh mera aa
Jehdi kudiyan de naal lad'di si
Jehdi fullan wang dil rakhdi si
Dil vad gai oye
Jehdi chadd na jaayin kehndi si
Aaj chadd gai oye
Oh veere chadd gai oye..
Ho jiven cheta na main pakata si
Mera pakka kudiyan ch
Ohnu chete mere bhul geya
Hun rangli duniya ch
Jehri raah'hi phull vichaundi si
Soolan gadd gai oye
Jehdi chad na jaayin kehndi si
Aaj chad gayi oye
O veere chad gayi oye..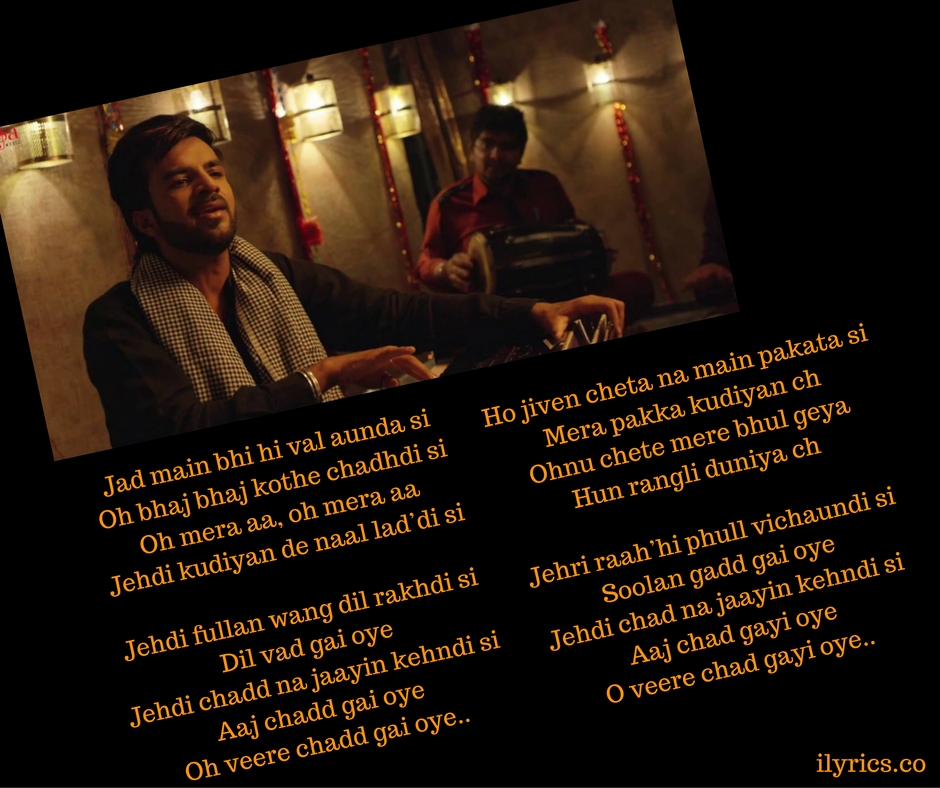 Comments
comments!